I'm marking down both of my calendars by 50% until they are gone. 
There are only a few left of the Large Calendar.
(there is a limited supply of 150) 
Things are still pretty scary out in the world right now, I'm ok staying home but I am getting a little tired of the same art on my walls. I've been printing and changing out artwork but not everyone can do that so here is an easy solution. In reality my calendars are a hanging art book of images that just happens to be a calendar as well. 
I actually have
two
different calendars for 2020 - my annual 11x17 that features 13 different underwater images AND a much larger huge (
SOLD OUT
) 19.5 x 27 inches calendar made in Germany featuring all mermaid images.
I have the Extra Large one hung up in my office using a removable Command strip hook because I didn't want to put a hole in the wall where it is.  Offering these calendars is the best way I can spread some beauty into the world right now.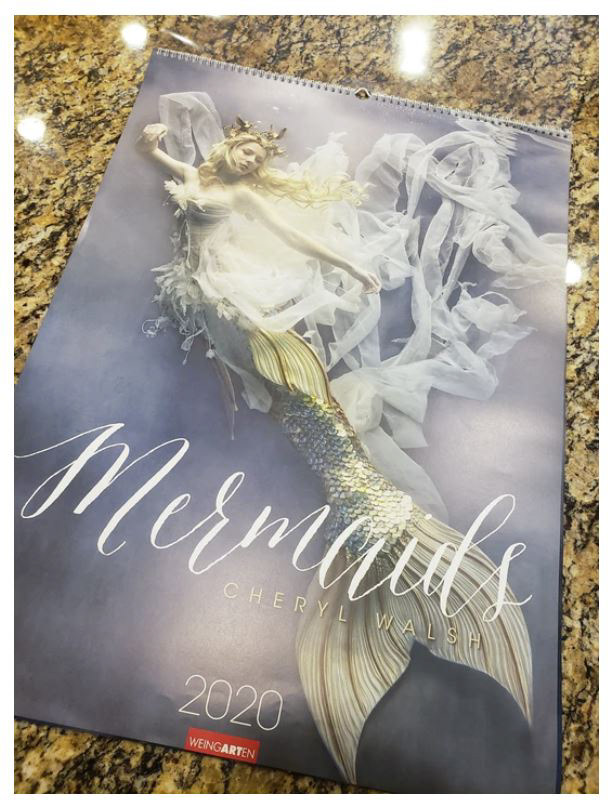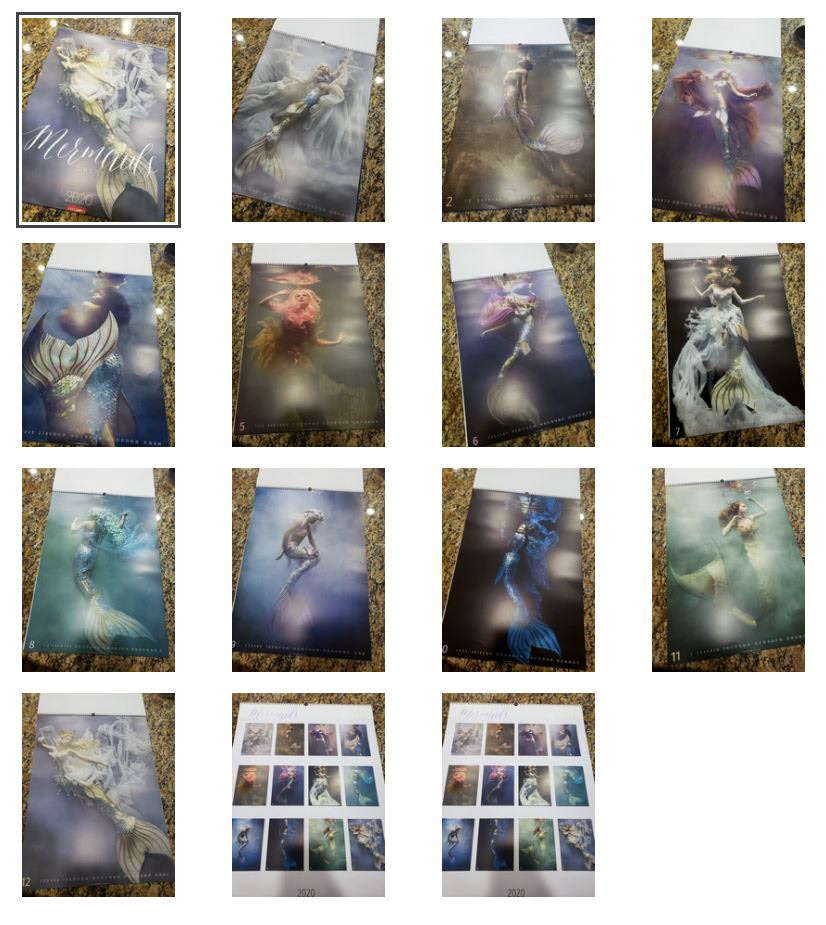 * EXTRA LARGE Calendar is HUGE 19.5 x 27 inches 
* Press Printed beautifully on medium weight semi-gloss smooth paper
* 12 images: 12 months and cover page
* All images are mermaid photographs
* Printed in Germany for a European audience, I now have some available in the US
* Shipped rolled in heavy duty cardboard tube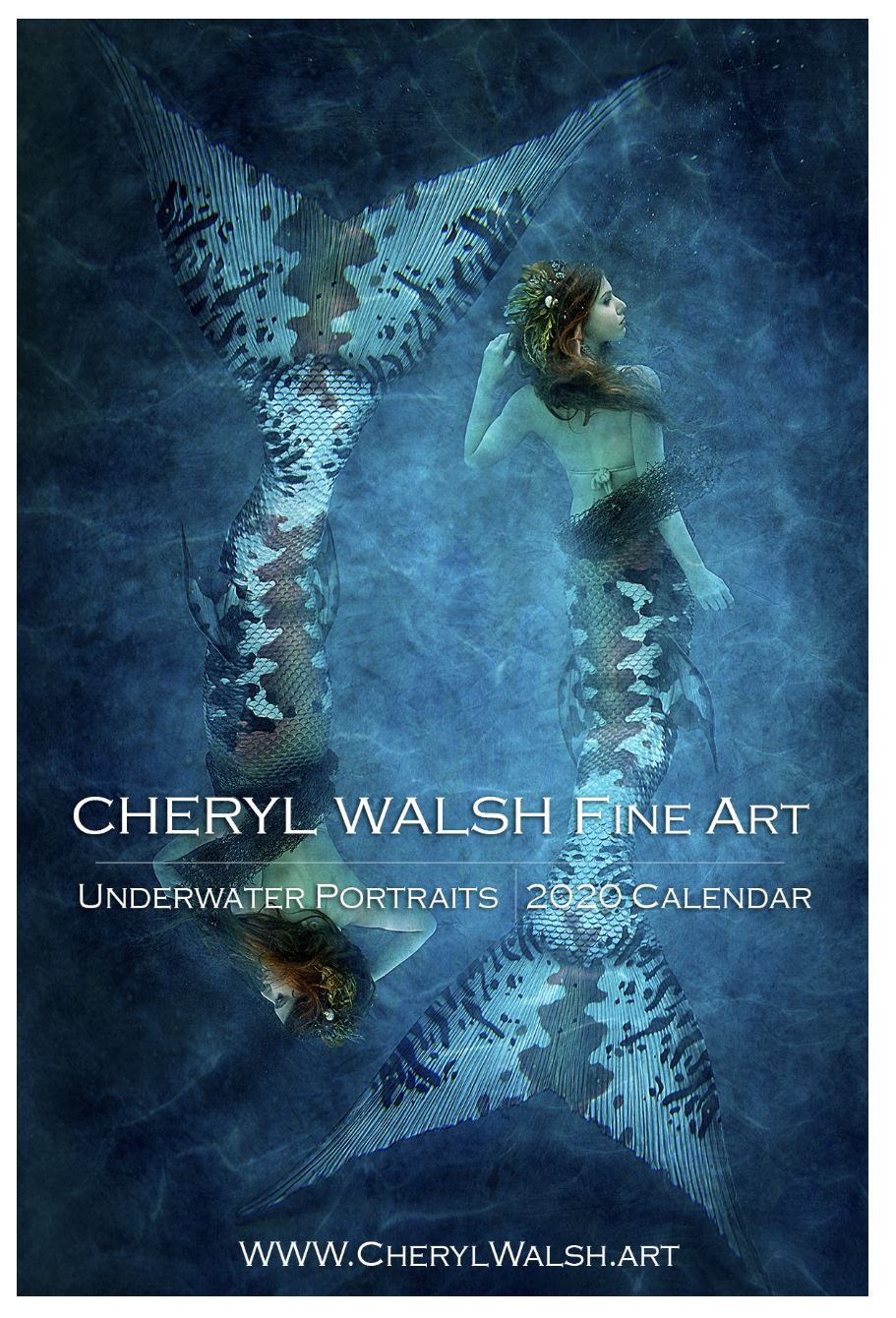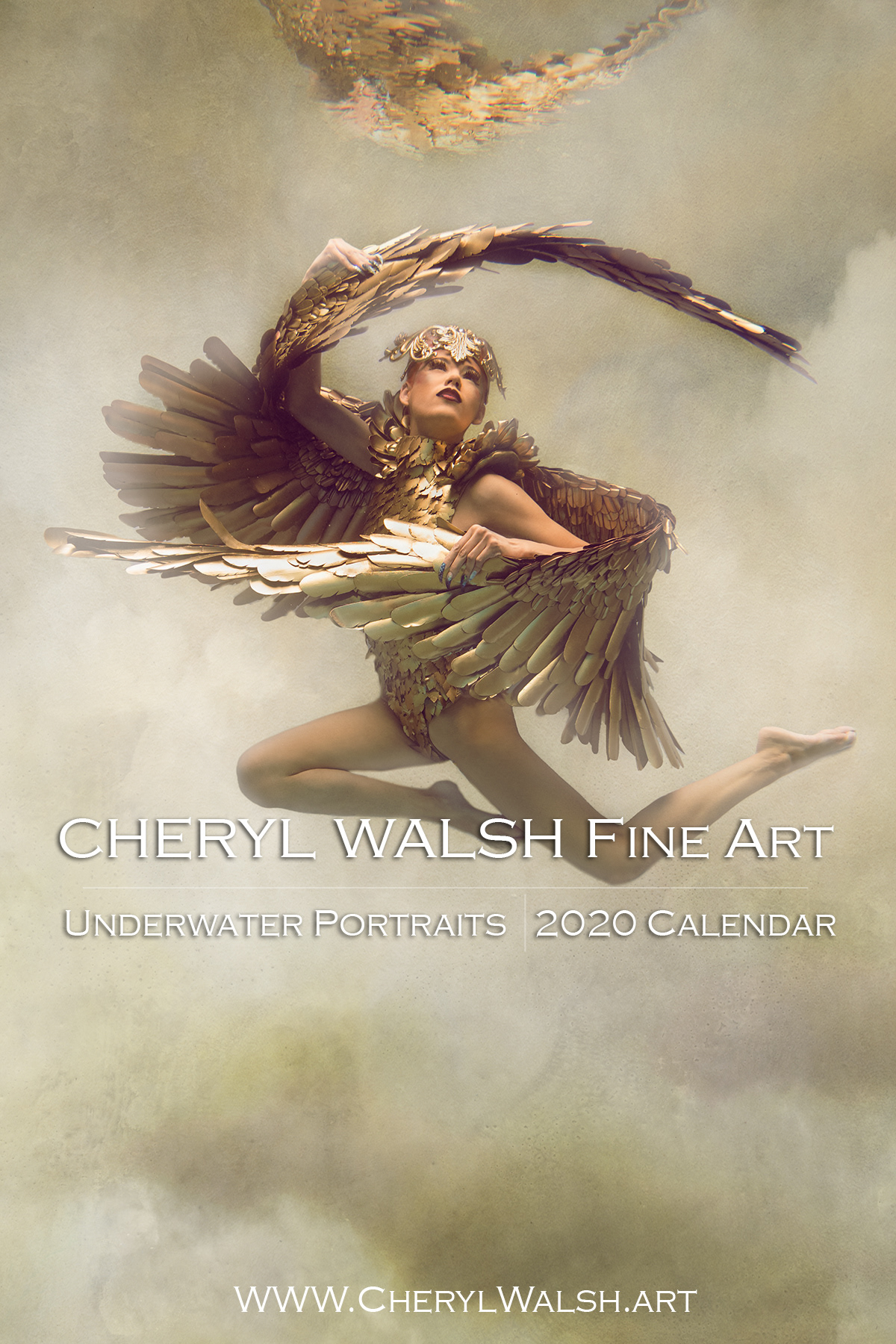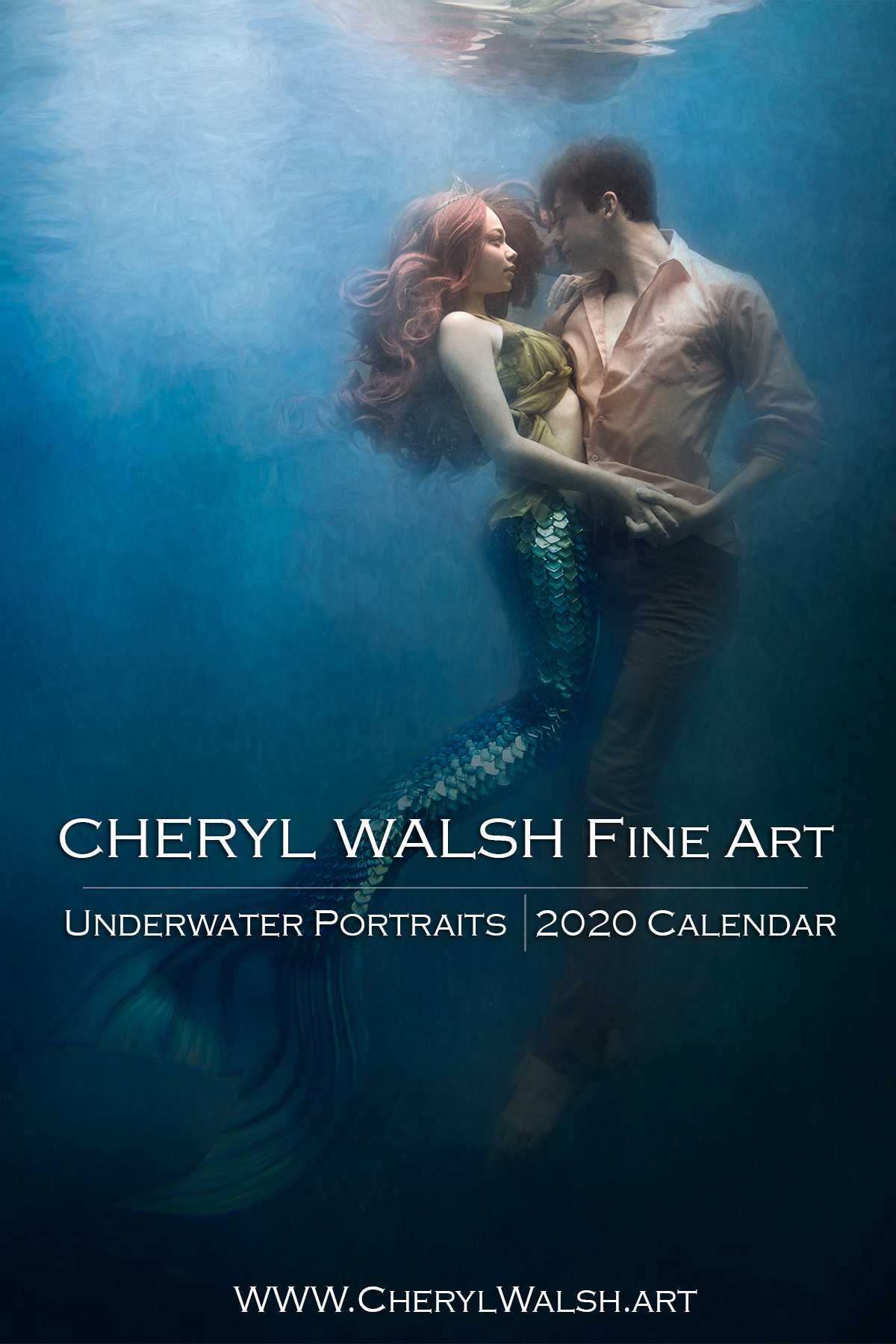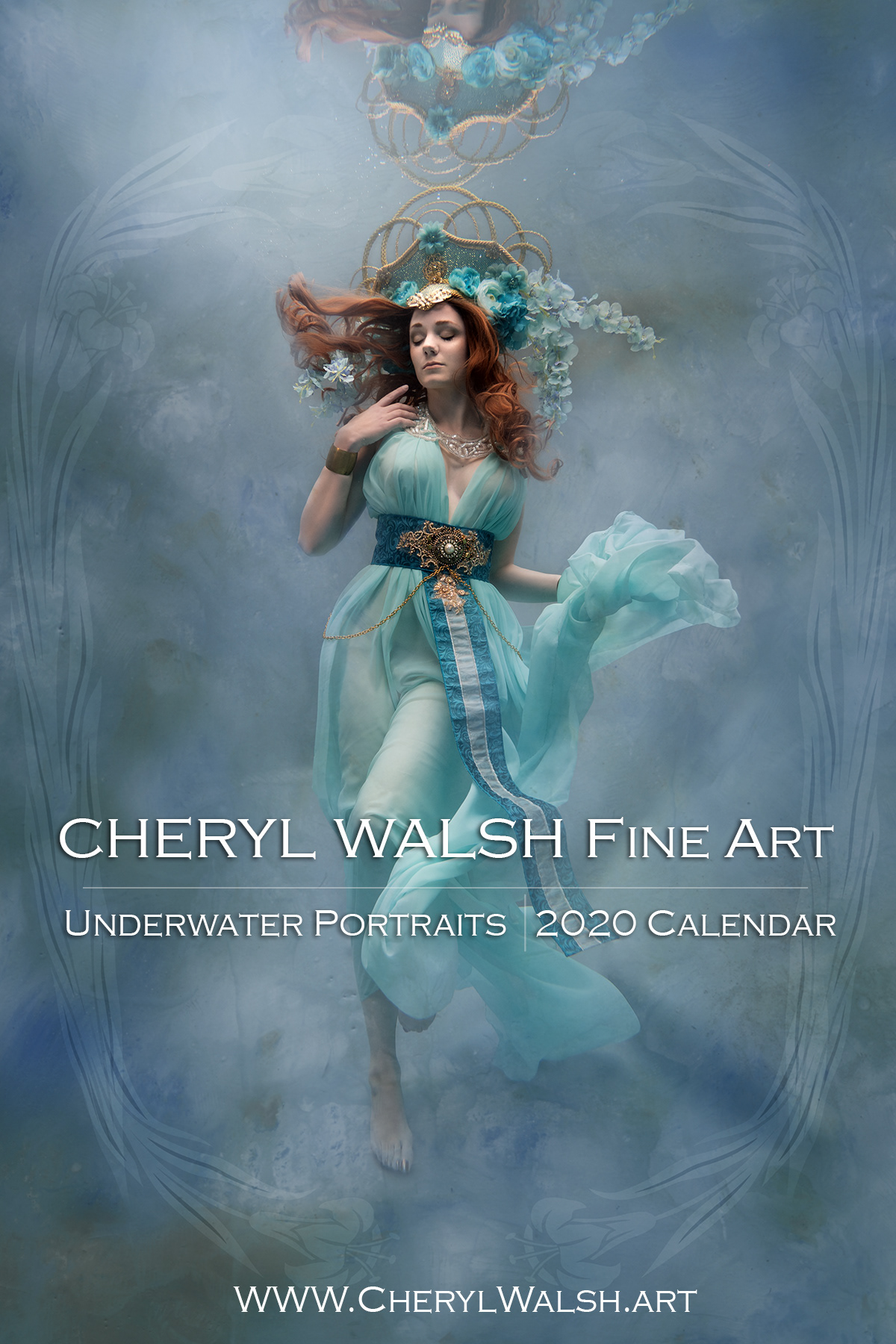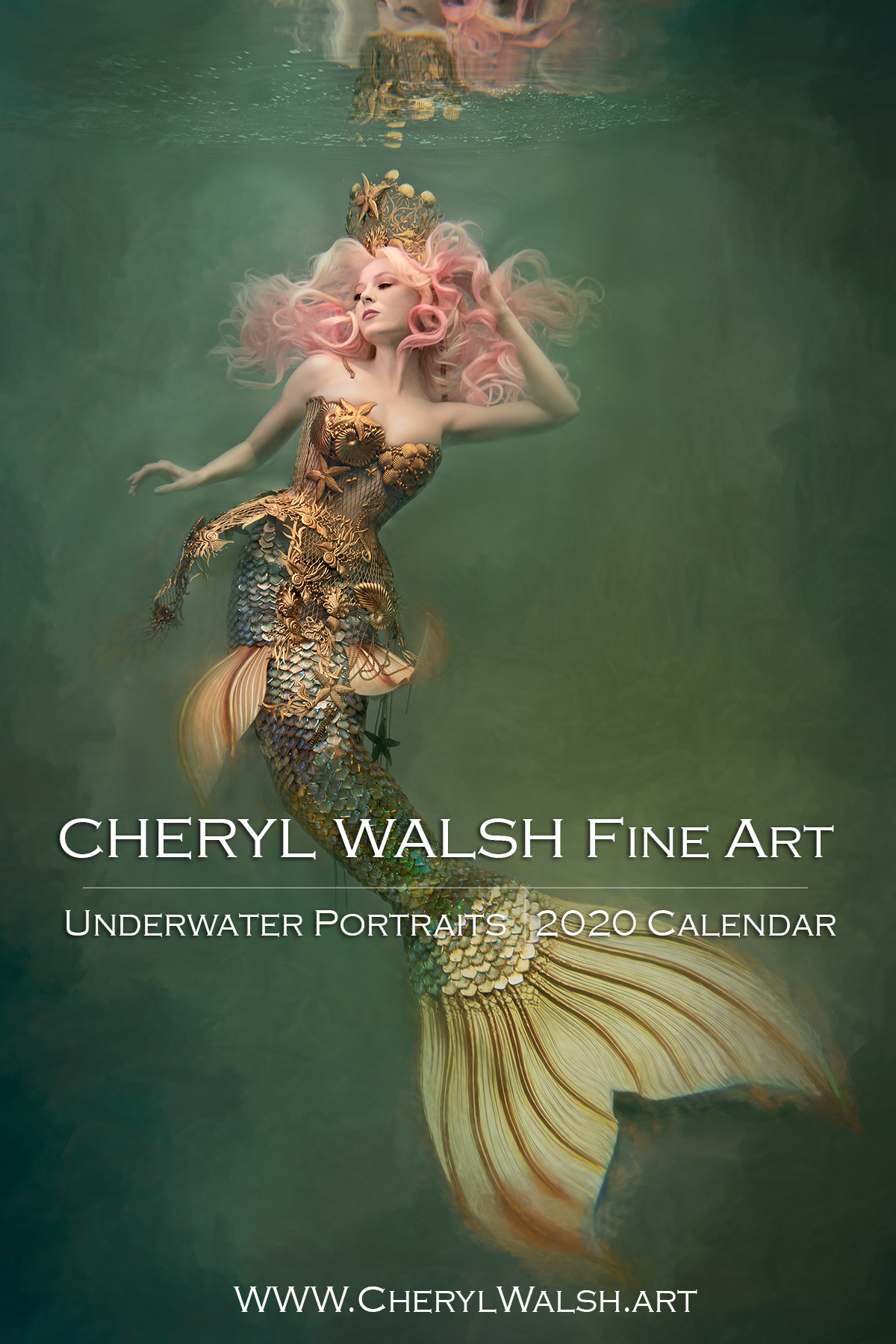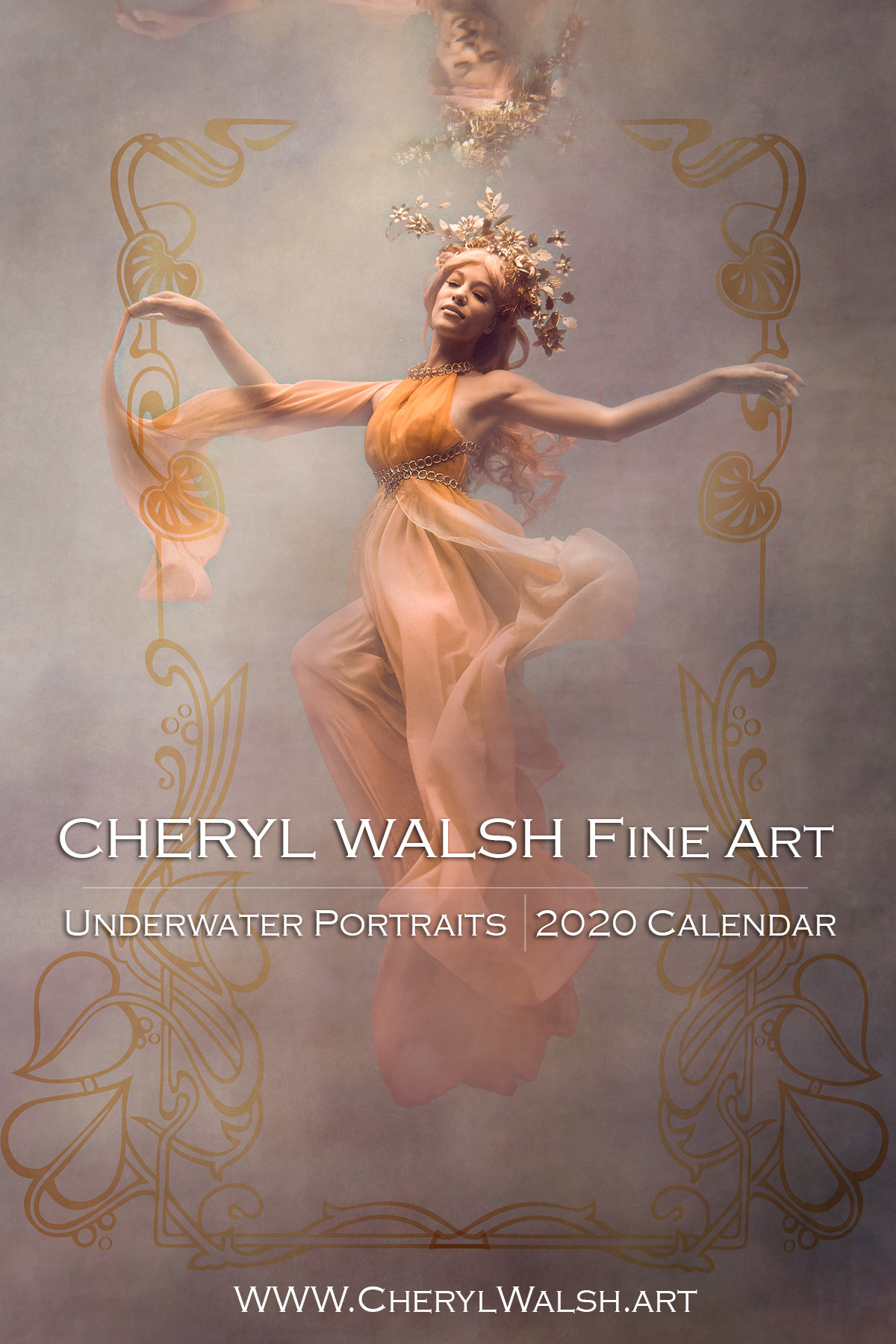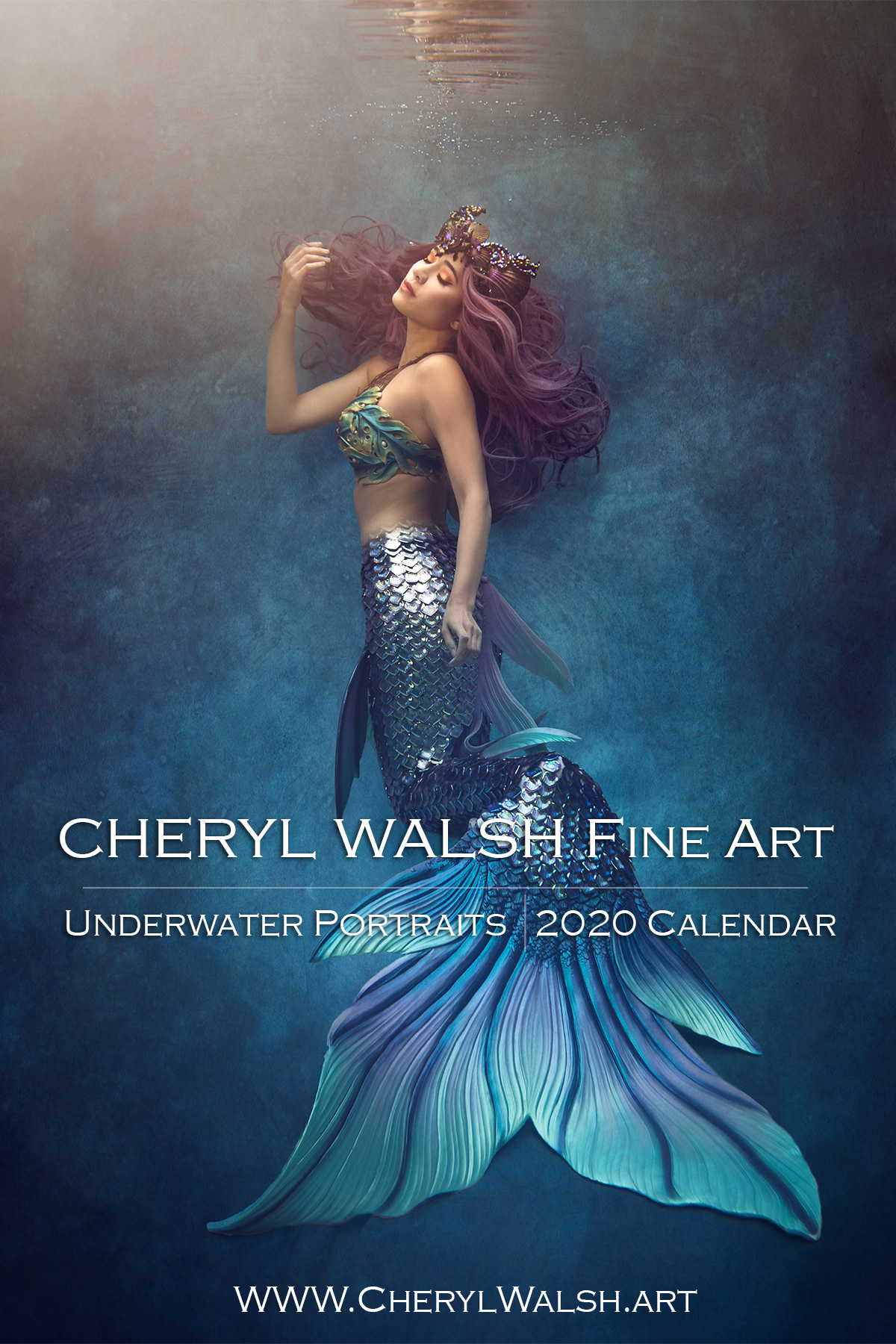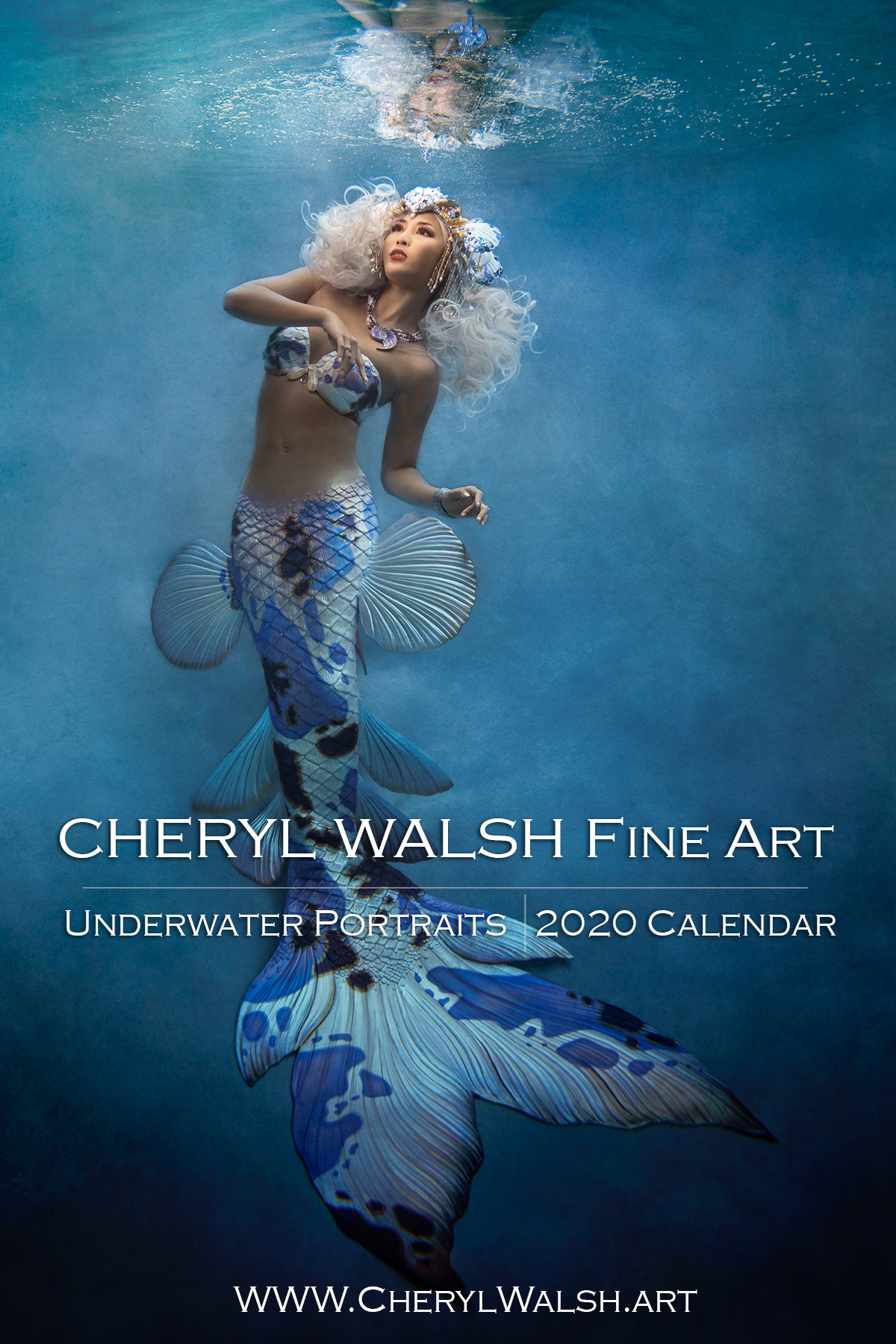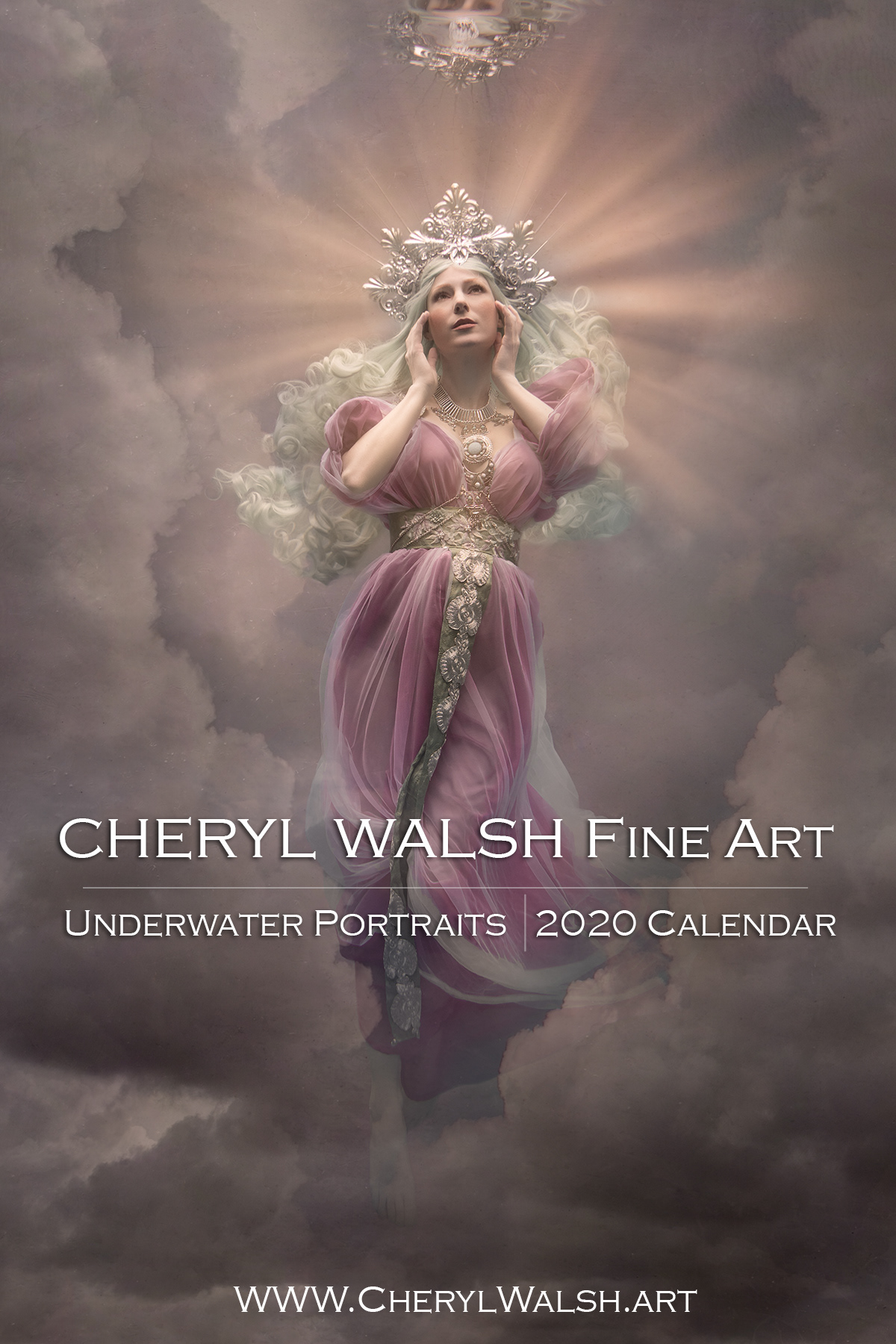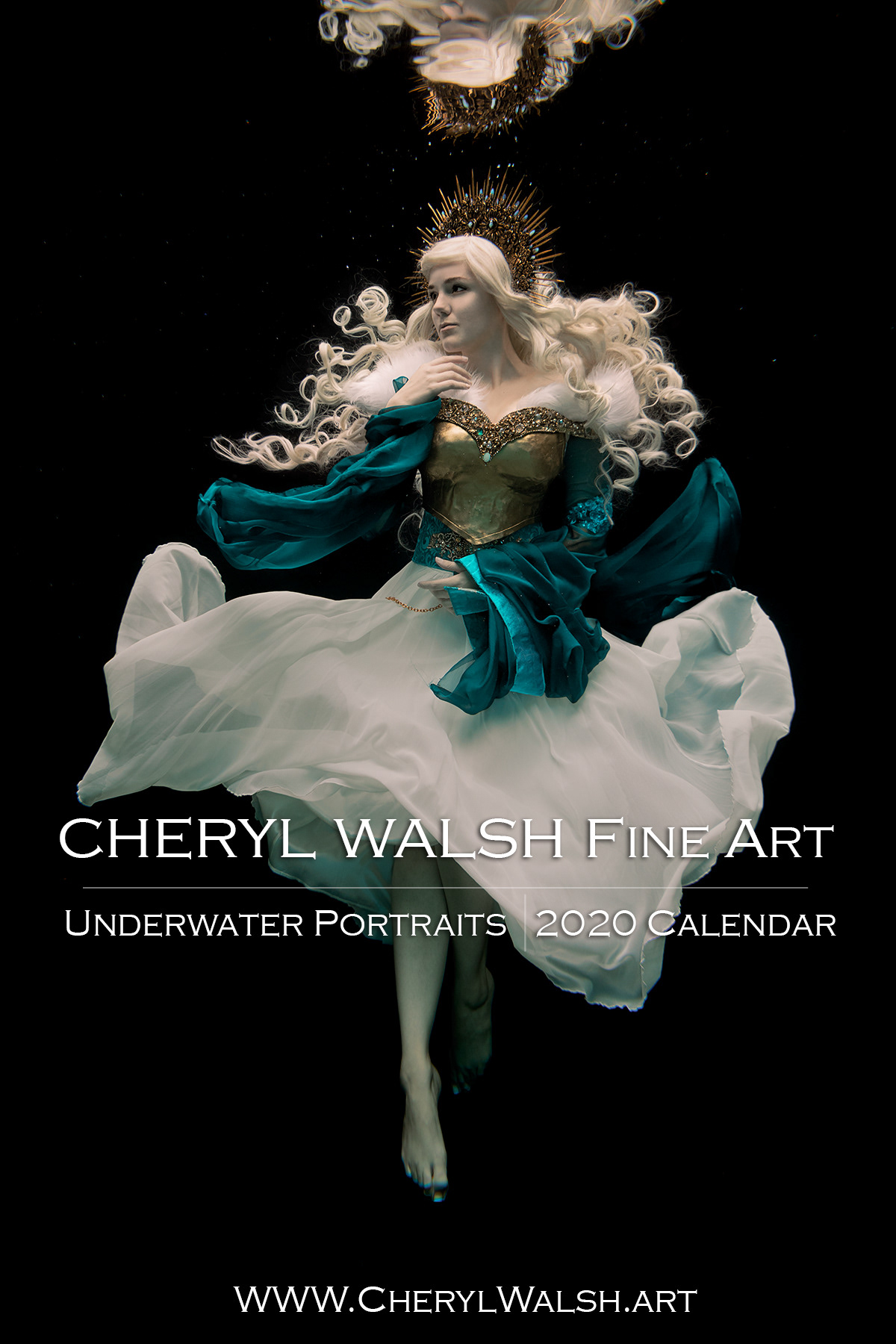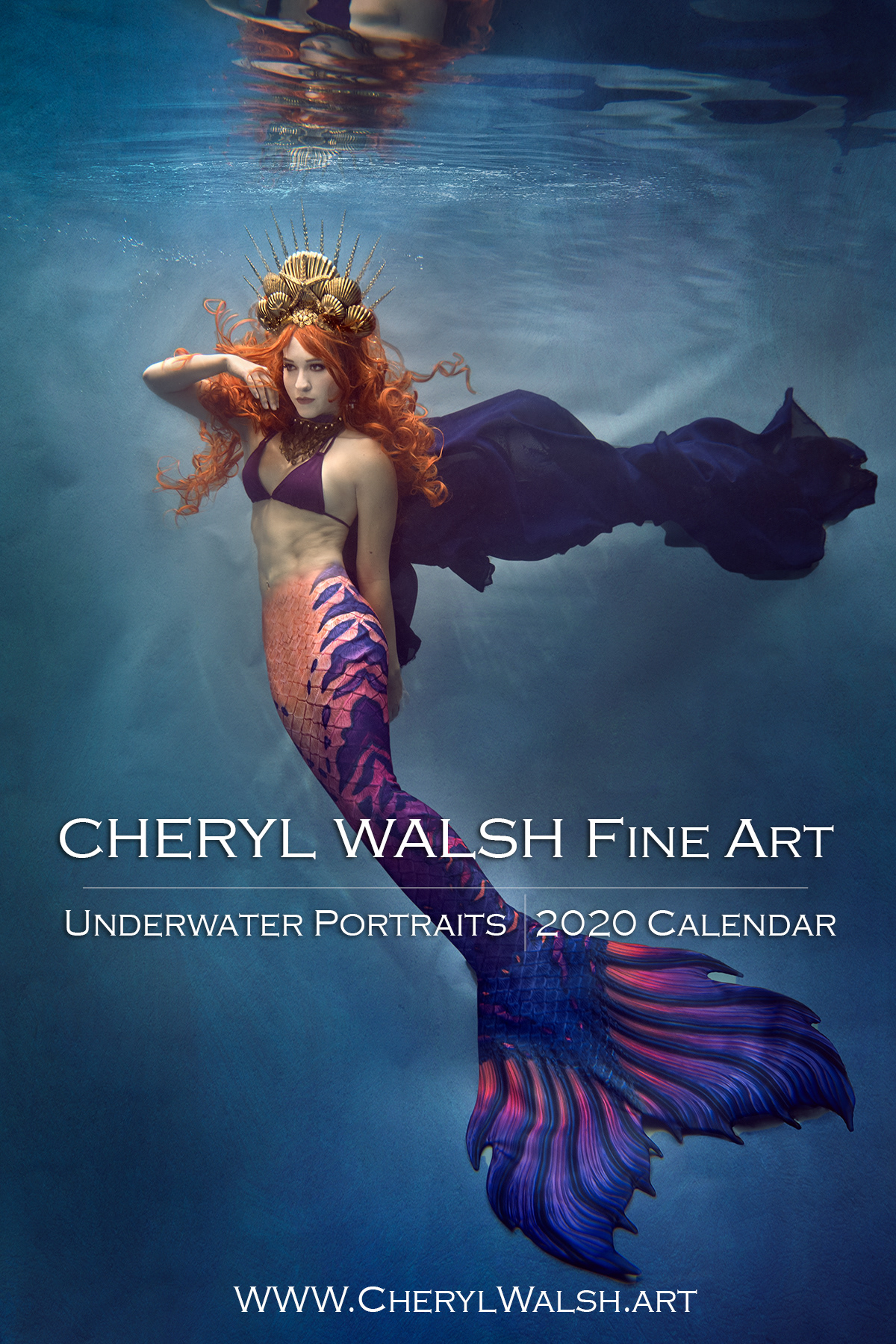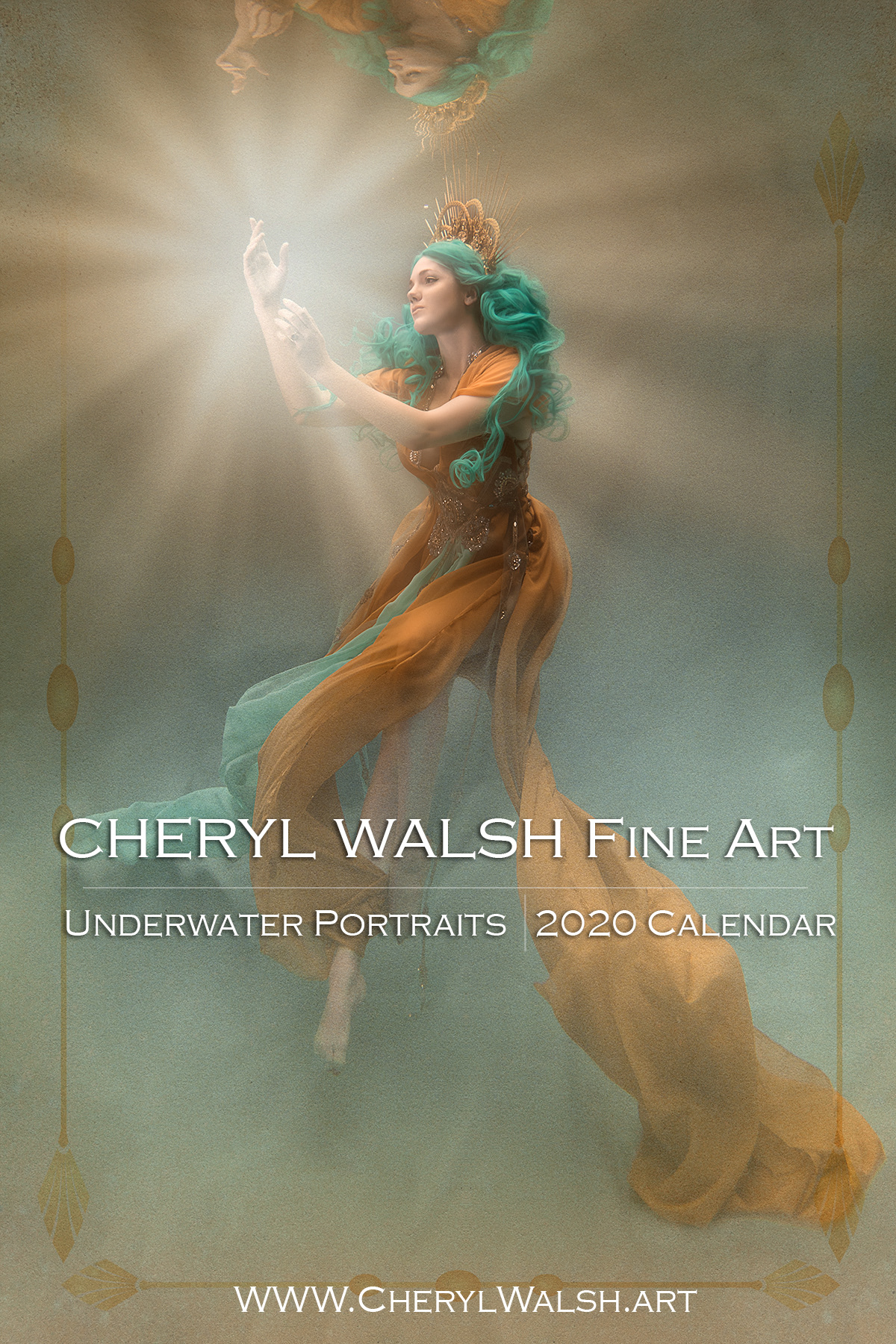 ONLY A FEW LEFT OUT OF 150
* Calendar is 11x17 inches 
* Press Printed on thick, 110# smooth low reflective heavy stock
* 13 images: 12 months and separate cover image
* All new images from 2019 photo shoots
* Variety of the artist's favorite underwater images
* Shipped in heavy duty cardboard mailer
* Watermark is NOT printed on calendar pages but Cover shown as is with title